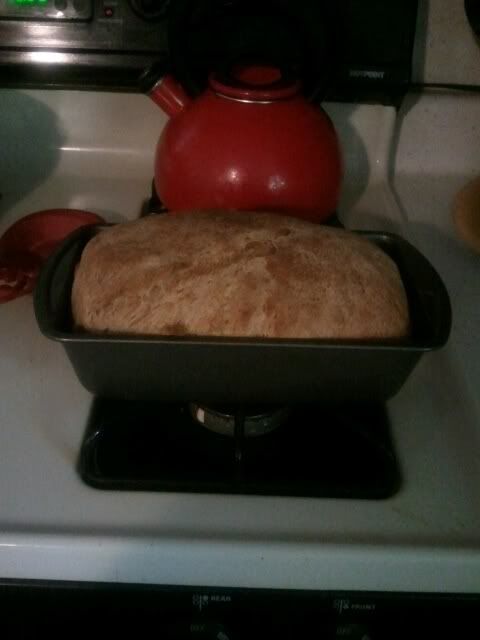 My Hubby does the yard work, heavy lifting and everything manly around the house. We have been on a mission lately to be self sufficient. We are just starting out, but we started making bread! I used to make it at the last job I did and I thought I did pretty well. I used to come up with different flavors, like jalapeno cheese. But the Hubby has been making bread for the past few months. And the first batch was so dry, but I just couldn't tell him I didn't care for it. But now to taste loaves from the store just disgust me! He makes bread that is so good that it is still moist and yummy to the last slice!!
My Man is the Bread Maker!!
Oh Baby!
Candace
P.S.
If he sees that I posted this pic, I am so dead!!LOL!!
And this post was inspired by Mama Kat's writers work shop!